Push notifications at Newton provide you with timely account and system updates, let you know when your transfers have completed, keep you informed of market price movements, inform you about new features and more. Push notifications are only available on mobile.
To turn on push notifications for Newton:
1. First make sure that your device settings have notifications enabled for the Newton app.


2. Click on Push Notifications in your Settings.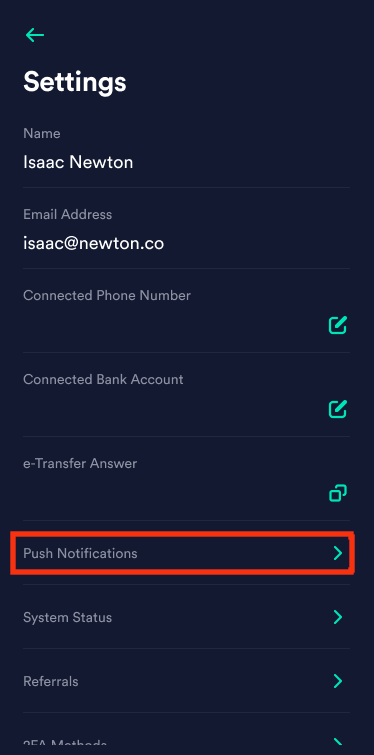 2. To turn on notifications, just toggle Allow notifications to the on position. By default Android devices running Android versions lower than 13.0 will have this toggle on.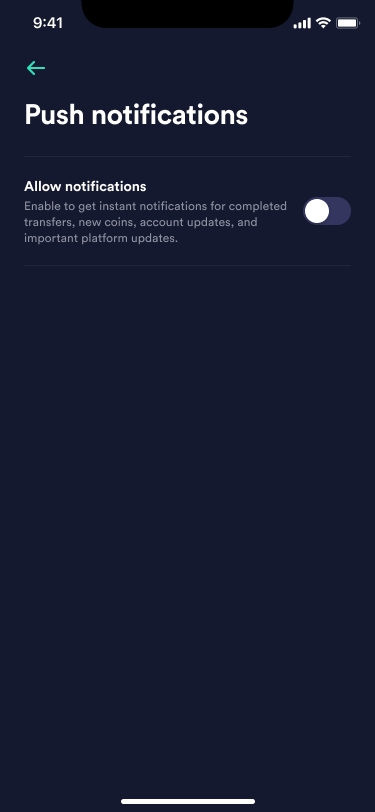 3. Once you've turned on notifications, you'll be able to set which type of push notifications you want to receive.