How to find your e-Transfer password:
1. Navigate to the e-Transfer withdrawal screen as per this article: How do I withdraw fiat money (CAD from my Newton account?
2. Your e-Transfer password is located below your Weekly limit, and you can copy it directly from the screen. If you forget to copy the e-Transfer password, please refer to step 3.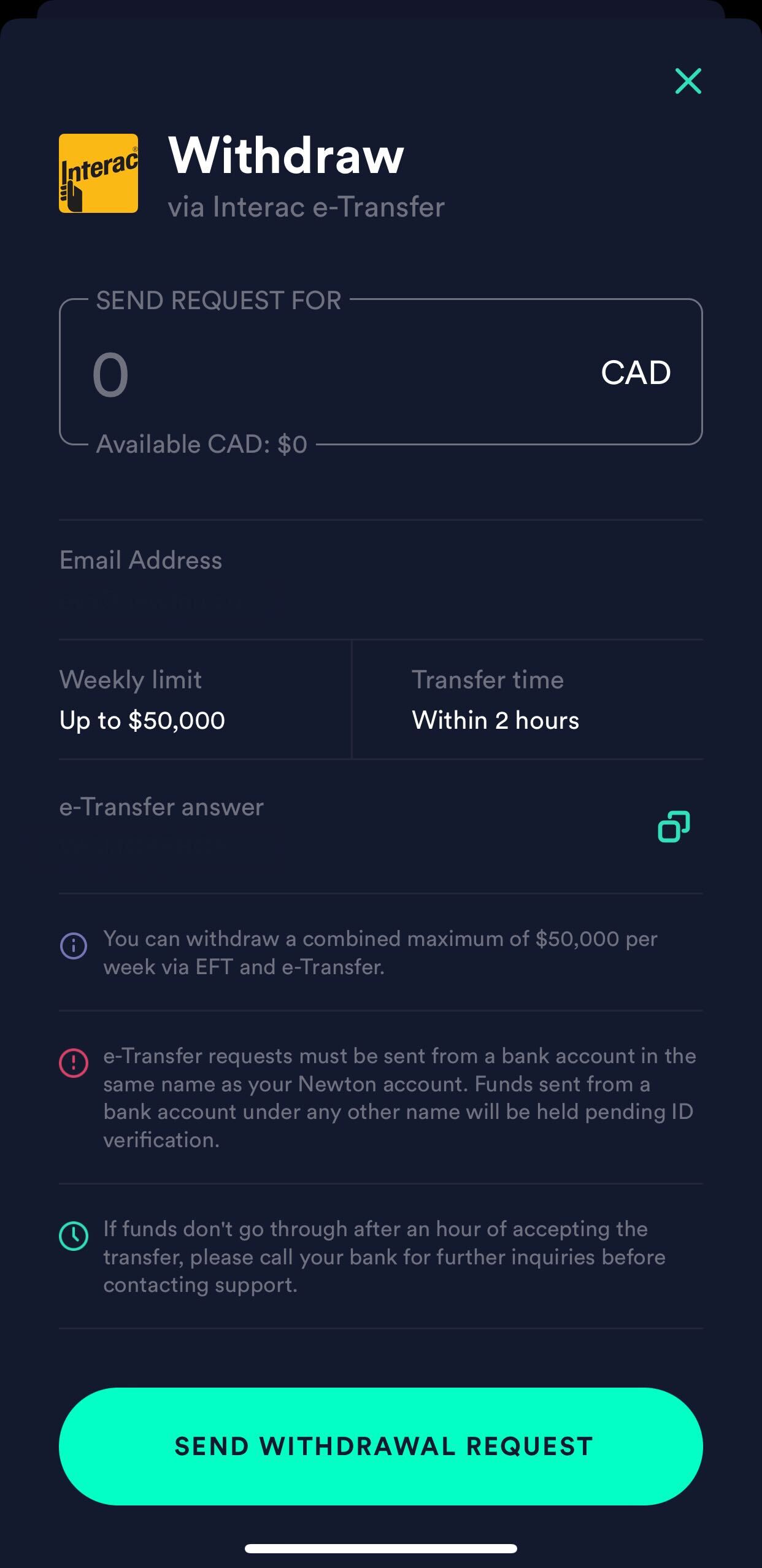 3. Navigate to the Settings option indicated by a hamburger menu button (☰). Locate the section titled "e-Transfer Answer."