How we perform identity verifications
We employ Persona, an identity verification service provider. As part of our identity verification process, you will receive a link from our support team to complete your identity verification via Persona. This process should take approximately five minutes.
How to complete your Persona verification
Open the link which is sent by our support team. This begins with: "https://withpersona.com/"
This will bring you to the following screen: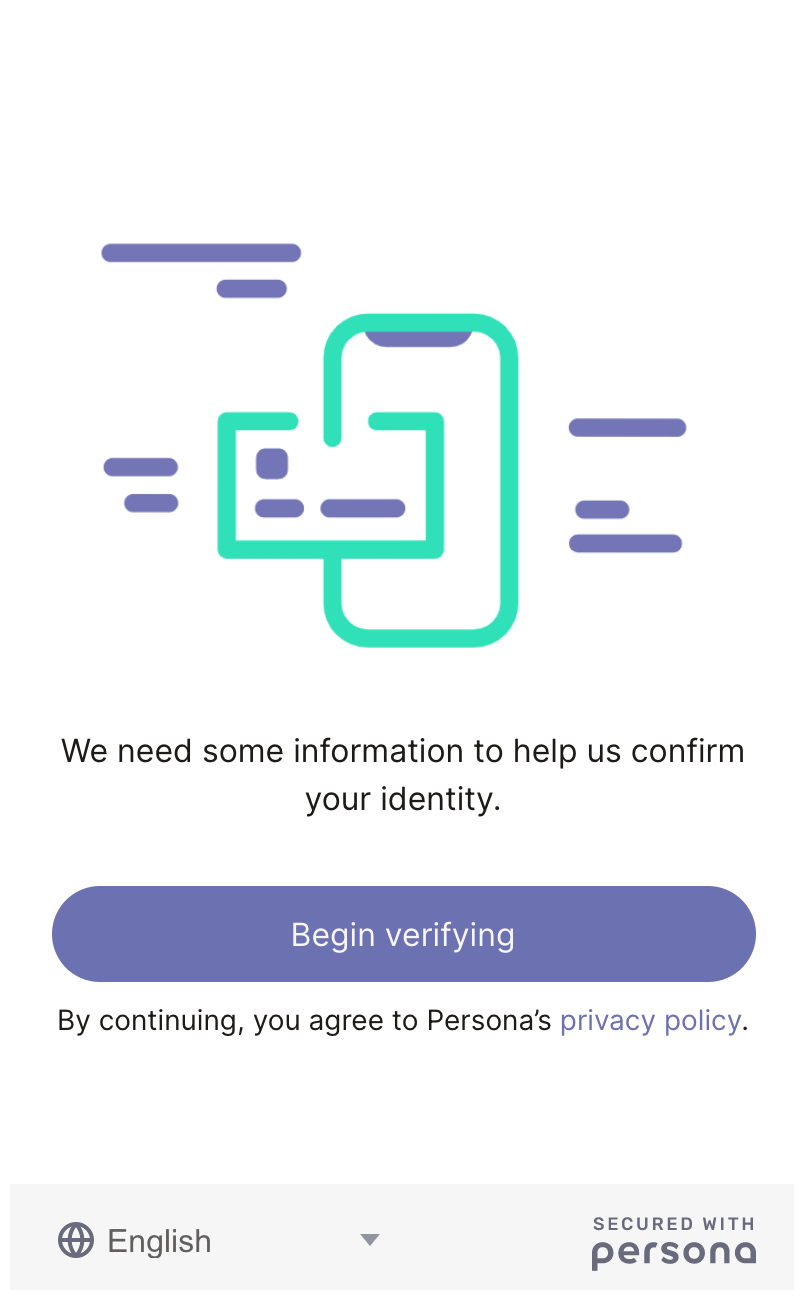 3. After clicking "Begin verifying," you will be presented with the following options: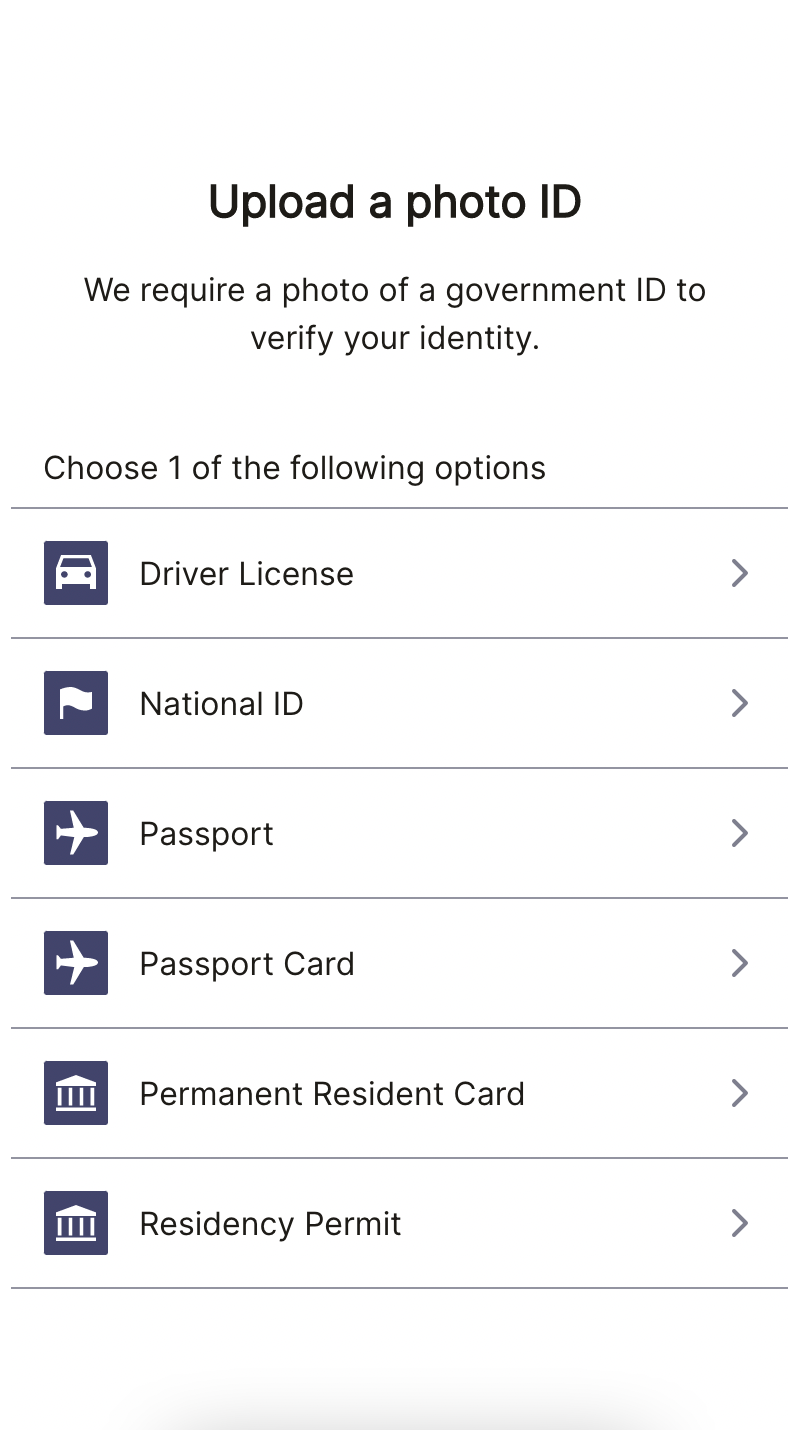 4. Once you make your selection, please follow the prompts. This will include taking pictures of your photo ID, as well as selfies to verify your identity.
5. Once you have completed your verification, please reply to your support agent to let them know. This will expedite the process.
When we perform identity verifications
We perform identity verifications, for the security of your account. This includes during initial signup, as well as when making manual settings modifications to your account such as phone or 2FA changes.
Why we perform identity verifications
We are required to perform identity verifications as part of our obligations to FINTRAC (the Financial Transactions and Reports Analysis Centre), Canada's anti-money laundering and counter-terrorist financing (AML/CTF) organization.
Record-keeping
As part of our obligations to FINTRAC and for anti-fraud purposes, we are required to keep certain records. Please see our privacy policy for details on what information we collect and store. By using our Persona identity verification service provider, you also agree to Persona's privacy policy.