Push notifications are messages sent to your device even when you do not have an app open. Push notifications are beneficial as they help to give you timely updates. Know immediately when your deposit has landed, or your withdrawal has completed. Be the first to know about new coin launches or new features. And you'll soon be able to cut down on the effort to keep up with a coin's price movements by creating a price alert to get a push message once your target price has been reached.
By default, Android devices will have push notifications turned on, while iOS devices will have notifications turned off.
To enable push notifications, you must be in the mobile app. Go to your Settings in the Newton app and enable Push Notifications, as seen in the following screenshots: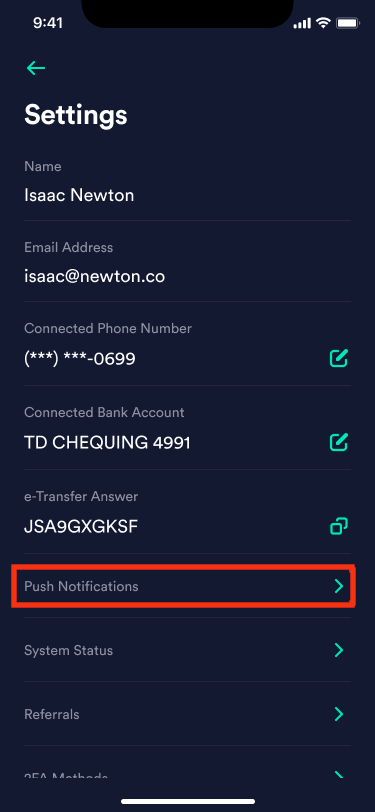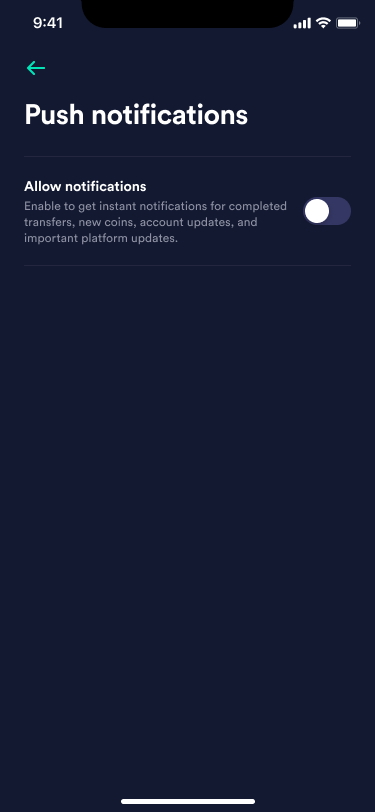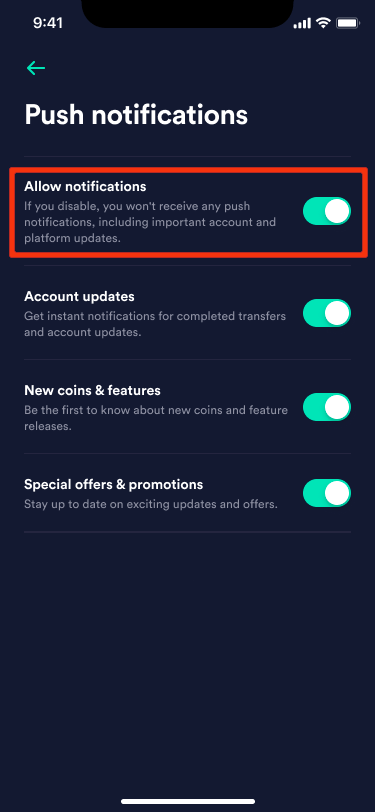 You may also need to enable push for Newton in your device's Settings app.
The following are the Newton push types you can enable or disable in-app:
Account updates - These are push notifications based on your specific actions in-app. These include messages about completed deposits or withdrawals

New coins & features - These are messages about new coins or networks we have added, or new features that have been released.

Special offers & promotions - Our marketing team has exciting offers that they sometimes offer to targeted users. Keep this on to get messages about the offers.

Price alerts - If you want to create price alerts you will have to turn on this option, by clicking to "View" any price alerts and enabling the feature.

Allow notifications - This controls all notification types above. If you turn this off you will get no notifications, including no price alerts. Note that if you leave only this push option enabled then you will only get very important platform updates such as widespread service issues.
Enable push notifications today to stay abreast of all things Newton!