Before completing these steps, log in to your Newton account. You can create one here if you do not have an account.

How to deposit with e-Transfer:

1. Navigate to the Transfer section at the bottom of the dashboard.


2. Select Learn How or Select Option in the Interac e-Transfer section.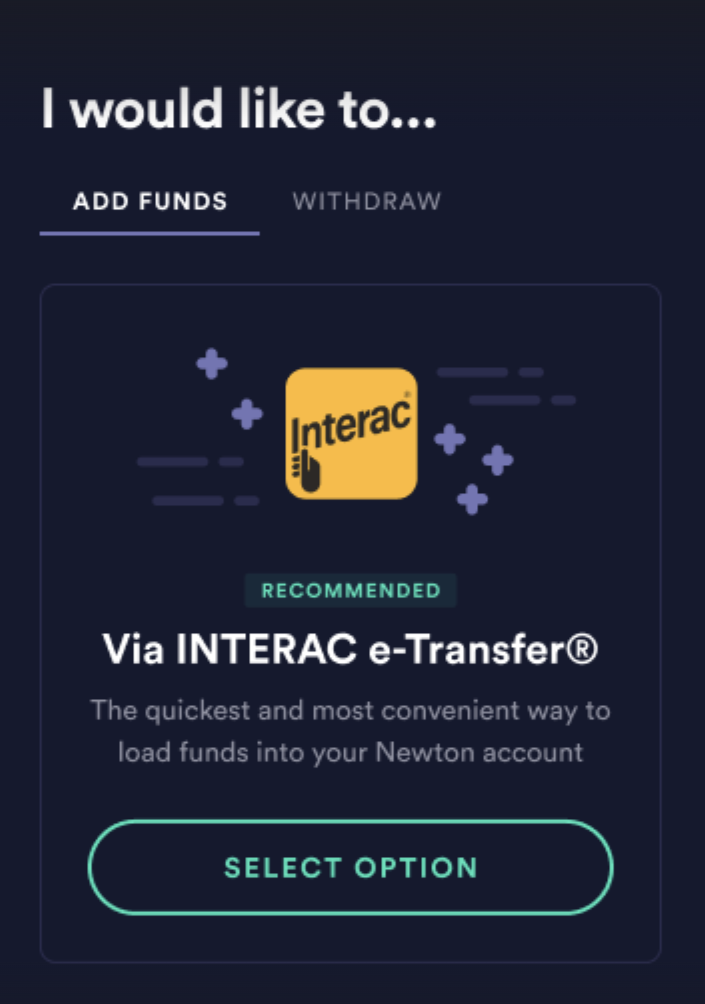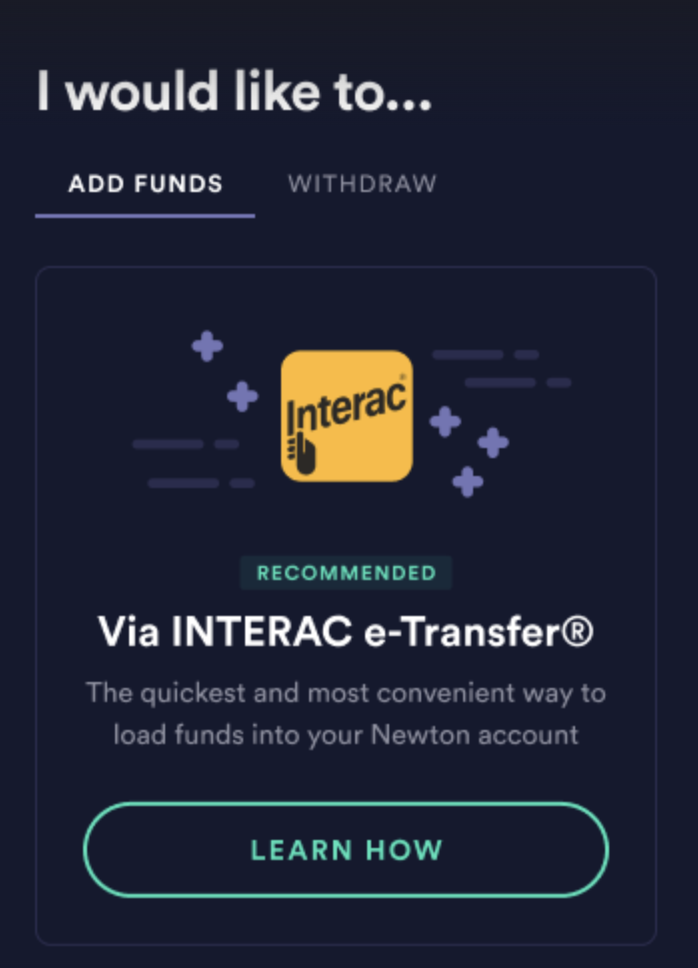 3. Select 'Transfer from bank'.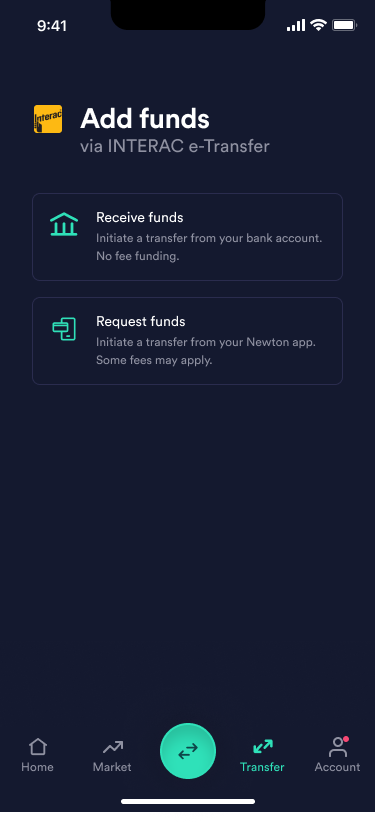 4. From here, you will be given an email address to send funds to, a security question, and a security answer. Navigate to your online banking app to complete the next step. (Note: Please do not use details from the image below, you will have your own details specific to your account)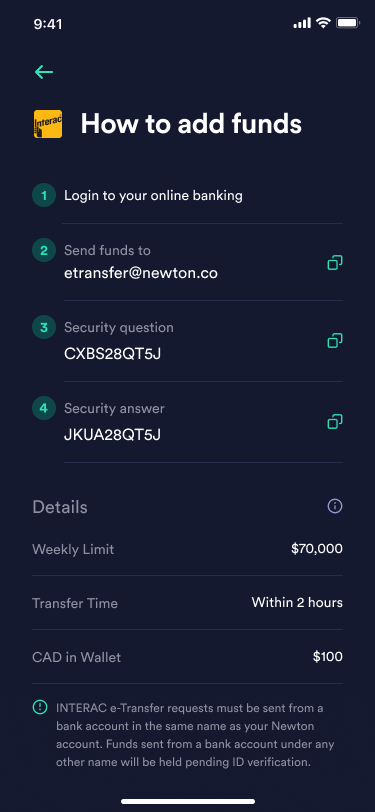 5. Once logged into your financial institution's online banking app, you will navigate to the section in-app where you can send INTERAC e-Transfers transactions.

6. You will have to add a new recipient using the information given in the Newton app (email address to send funds to, security question, and a security answer), similar to how you would send an e-Transfer to a friend. Please ensure that you enter the correct information. You can easily copy and paste this info from your Newton app.

7. Once the information has been added, you can send the desired amount to your Newton account.

The funds should be available in your Newton account within 2 hours or less.
To review your e-Transfer information for your Newton account, you can navigate to your Account tab in-app and select e-Transfer Information.
Important notes:
The minimum transaction size is $10 CAD. If you send an amount less than that, it will be rejected.
The maximum dollar amount of an e-Transfer will depend on your financial institution.
The name on your bank account must match the name on your Newton account. If it doesn't, your funds will not be accepted.