It is important to note that the name registered with Newton must match the name registered on the bank account. A business bank account can not be used to wire transfer money to a personal Newton account.
Before completing these steps, log in to your Newton account. You can create one here if you do not already have a Newton account.
How to deposit with wire transfer via the web:
1. Navigate to the Add Funds funding drawer at the top right of your Newton dashboard.
3. Select Via Wire Transfer.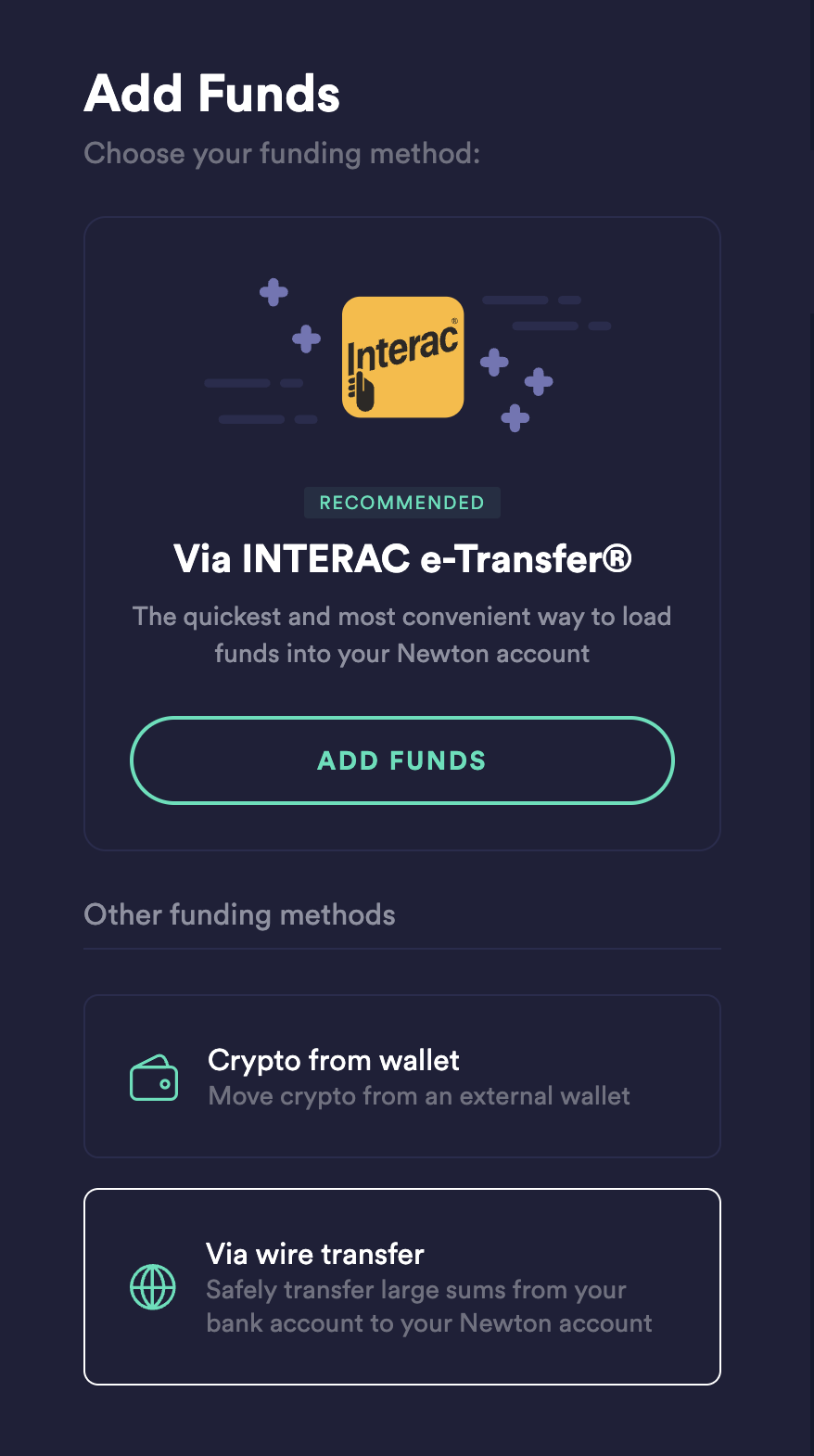 4. Enter the amount you're planning to send and tap Confirm details.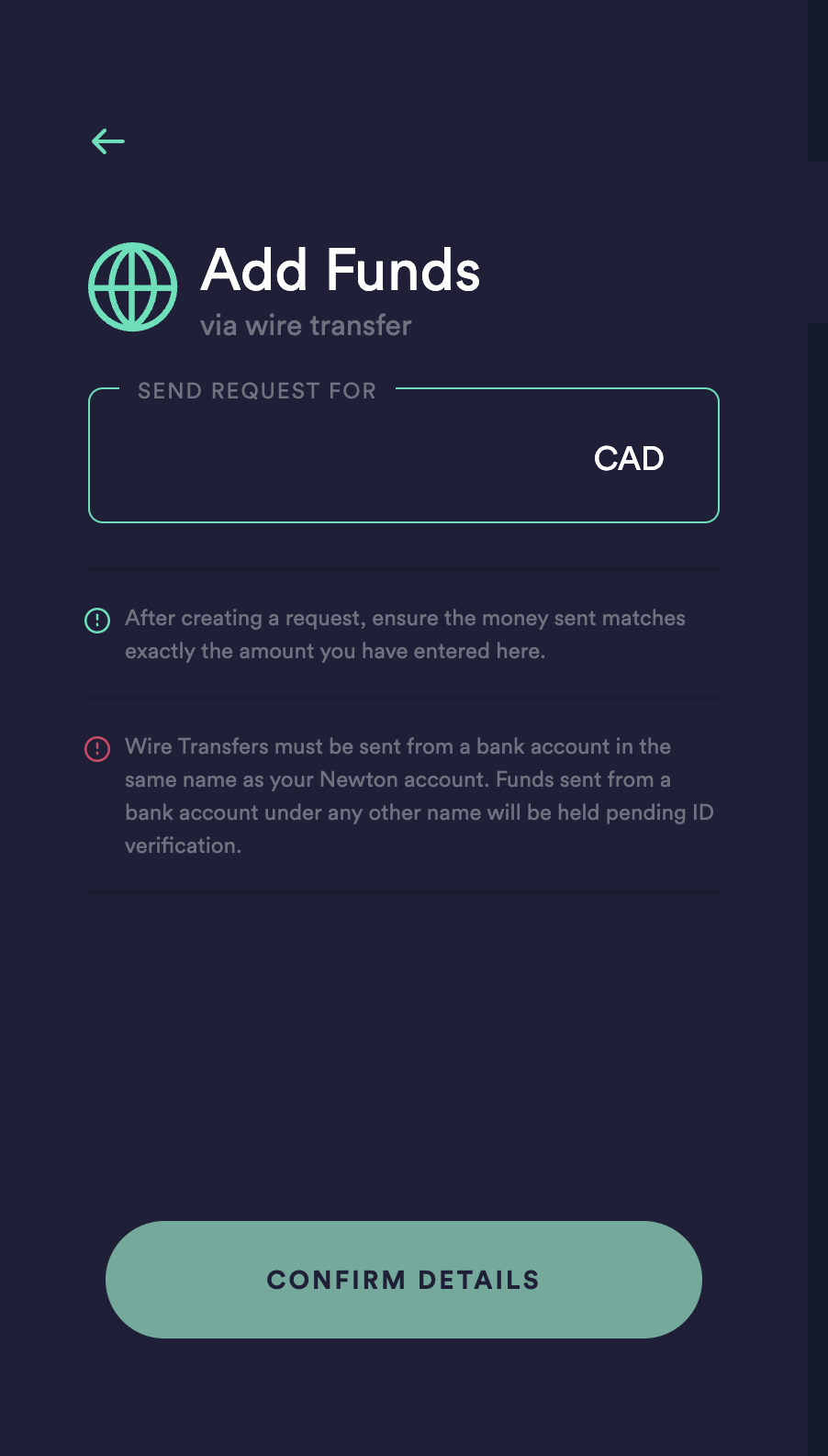 5. Copy or download the transfer details.

6. Take the reference code and other information to your financial institution to proceed with the initiation of your wire transfer.
How to deposit with wire transfer via the app:
1. Log into your Newton account.
2. Navigate to the Transfer icon at the bottom.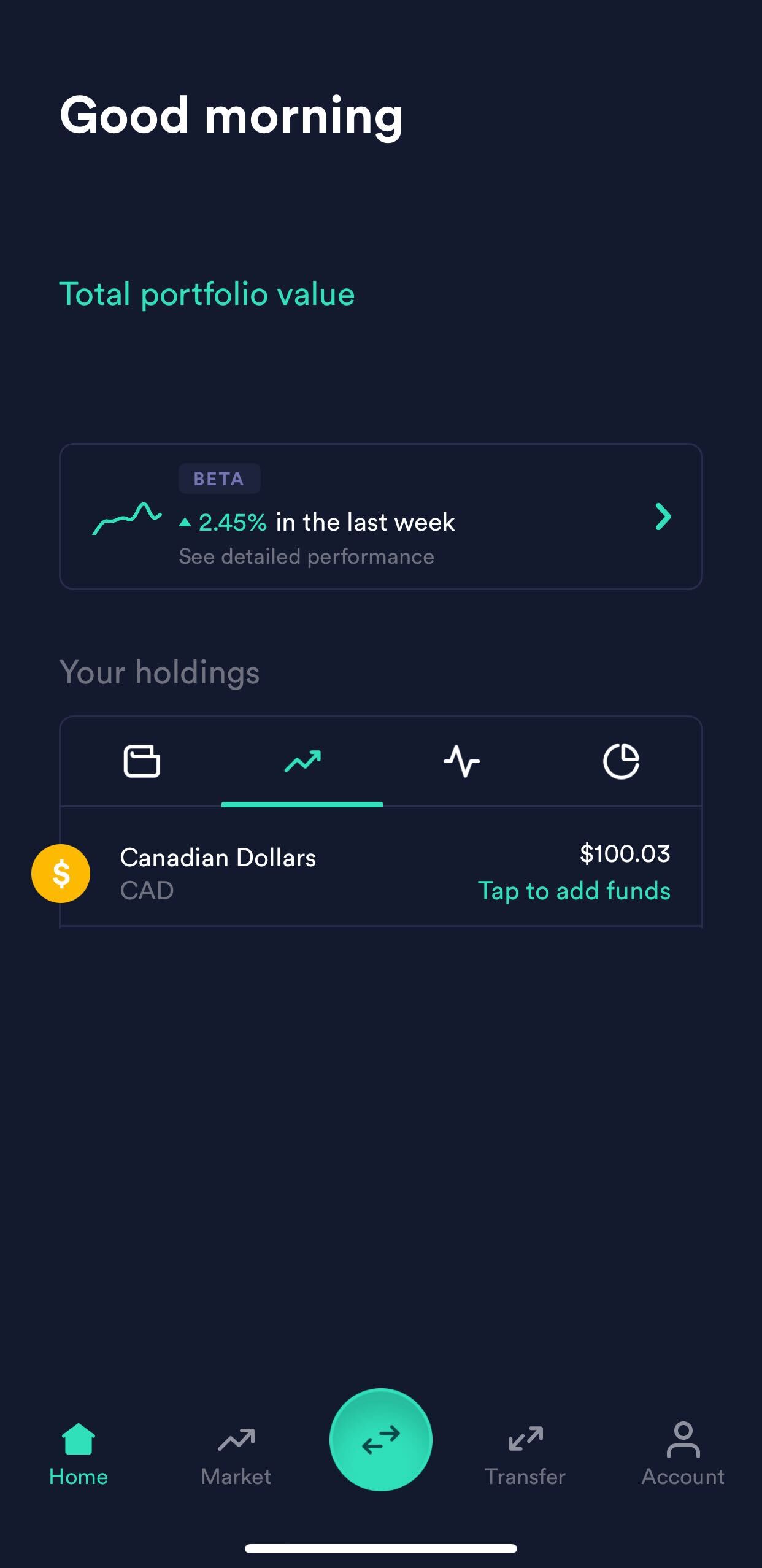 3. Select Add Funds, followed by Via Wire Transfer.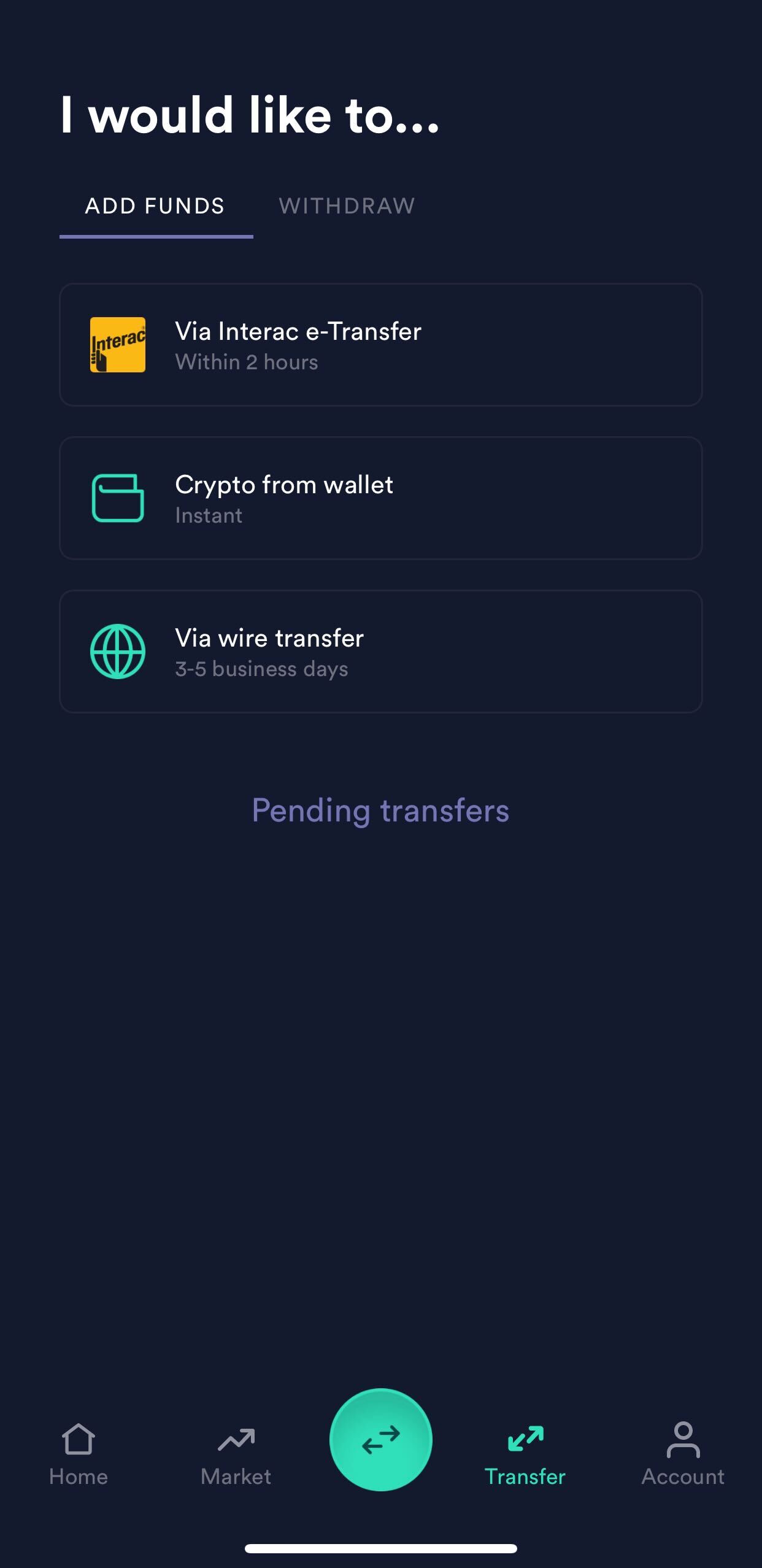 4. Input the amount of CAD (minimum $10,000) you would like to deposit into your Newton account.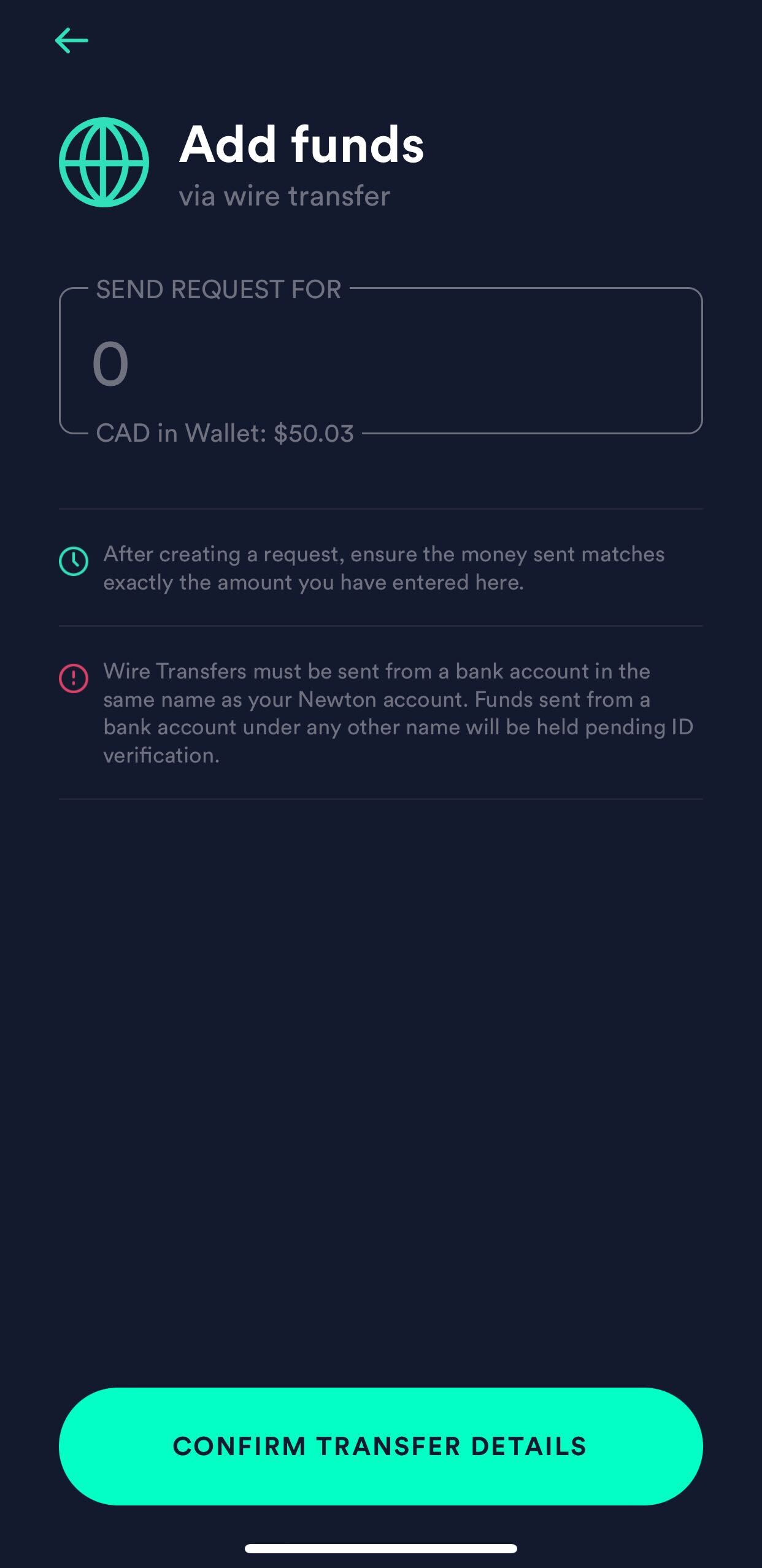 5. Select Confirm Transfer Details. Make sure to save the bank details to initiate a transfer from your online banking or at a local bank branch. Additionally, write down your 6-character reference code. Failing to include this reference code may significantly delay your transfer's processing.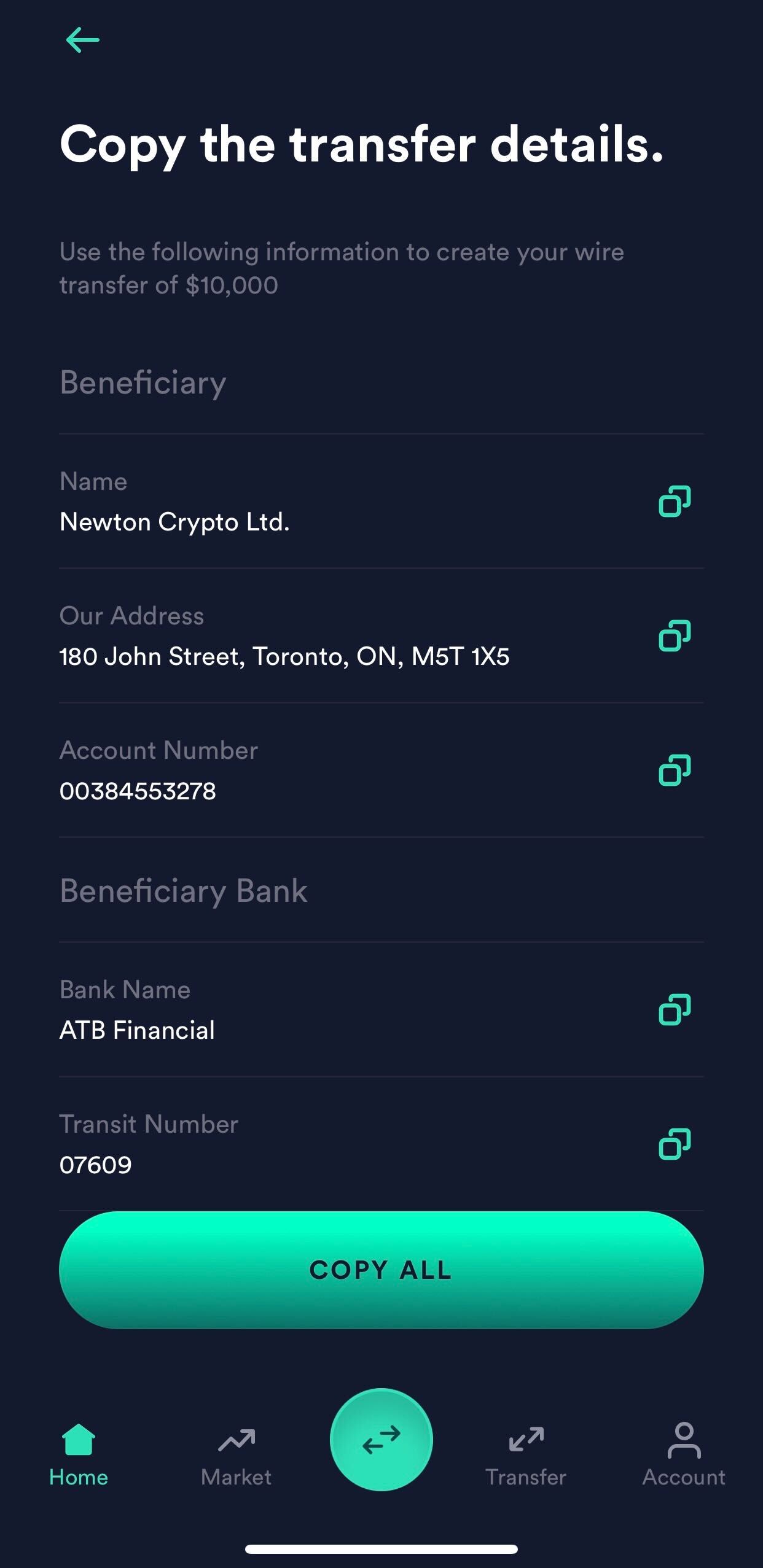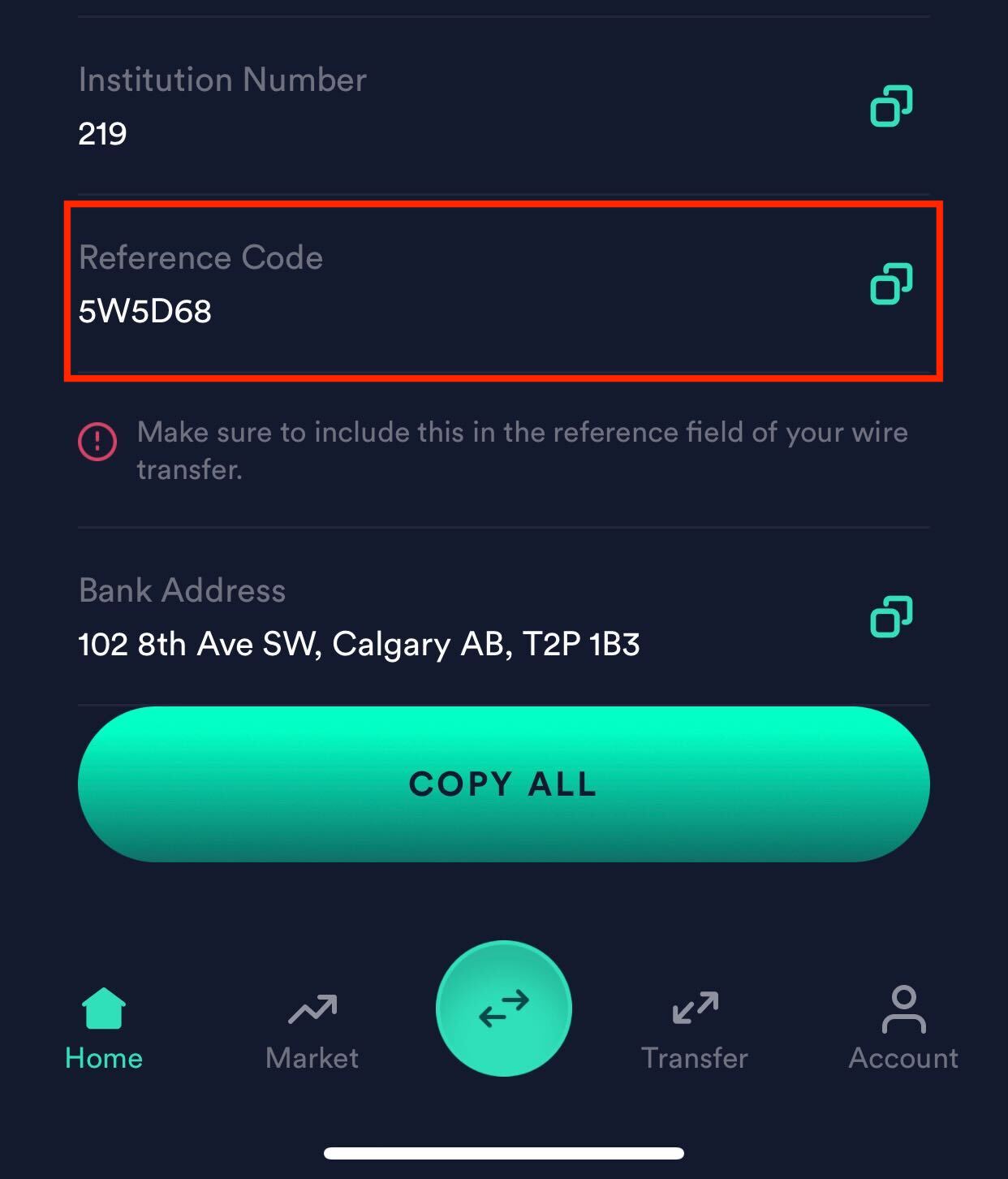 6. Go to the bank with the reference code and Newton banking info to initiate your minimum $10,000 wire transfer.
Note: If the wire transfer is sent incorrectly, there is a $51.50 CAD fee to have the wire transfer returned.